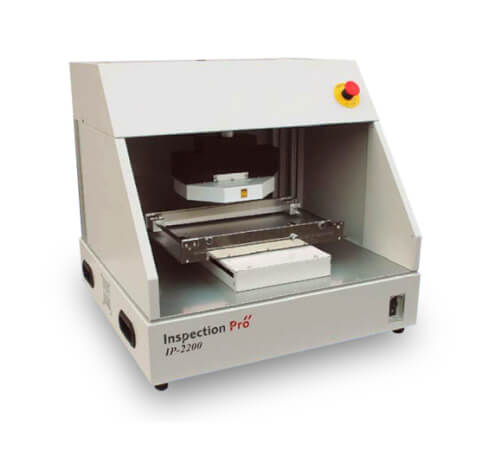 IP Inspection Pro
Post Solder 3D Verification/Repair Station
The Fault information is captured from an OMRON Automatic Optical Inspection system, e.g. VT-S720, VT-S500 or VT-RNS2 networked together with Inspection Pro.
Inspection Pro has been developed to trace inspection results integrally when linked with an Automatic Optical Inspection system, which in term is connected to a database which allows management of inspection history.
How can we help you?
If you have a question, please contact us or send a request.
Features
Very high image quality with several cameras. The judgment by the operator is therefore very easy without any mistakes possible.
Increased focal depth of the camera which sharpens visual point images in a wider angle.
Automatic angle and magnification adjustment for each component can be entered in a program
Easy operation and possibility to rotate the cameras around the fault to help the operator.
Possibility to have additional check points for part which aren't necessarily in the AOI machine program.